About The Company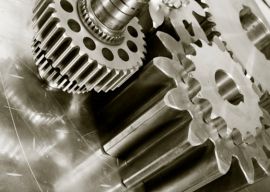 Long Term Experience In Titanium Metals
Advanced Titanium Metals Ltd was formed in 1998 to utilise the worldwide expertise of John Robinson (MD) in metals and Titanium in particular, and now specialises in the sourcing, stocking and supply of Titanium products.
Titanium of All Grades
The Company now operates from three sites in the UK, and prides itself that it can deliver Titanium in any grade and in any form, from ingot to customer determined finished shape, through the Company's extensive knowledge and contacts with the best producers, converters and subcontractors from all around the world
Since its incorporation, Advanced Titanium Metals has experienced increasingly rapid growth throughout Europe and has gained a first class reputation for its prompt and efficient service, knowledge and awareness of the Titanium and Alloy market and the high level of technical assistance that we offer .We are often contacted by customers to obtain metals of an obscure name or chemical analysis. Advanced Titanium Metals Ltd also prides itself on its determination to be the best - to deliver what you want, whenyou want it - and having made a promise the Company will get more upset with itself than you ever could if it lets you down. Contact Advanced Titanium Metals Ltd by telephone or using the email link from the website to see how your Titanium supply problems can be made a distant memory.
Our Mission
Our mission is to supply our customers a wide choice of Titanium metals. We work hard to ensure that we are a one stop supplier of titanium materials.